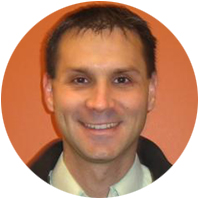 by Dr. Kieth Placke
January 2018
A Message from the President
Happy New Year KCVMA members! My name is Keith Placke and am honored to serve as your 2018 KCVMA president. I hope this letter finds you all well, and that life is calming down a little bit after the hectic travel and social schedules that come with the holiday season.
I have been a member of the KCVMA board since 2007 and have really enjoyed this foray into organized veterinary medicine. The networking and continueing education opportunities that we as KCVMA members have can be very instrumental in our growth as veterinarians as well as our job opportunities.
As we have noted throughout the year, the KCVMA will continue our transition away from the paper version of the newsletter, and continue moving towards online content through our website, Facebook and Twitter. If you haven't already, please remember to follow us on social media and make sure your email address is current when you renew your membership to stay up to date on what is happening here in our veterinary community. Thank you and I hope you all have a great 2018!