Continuing Education Events & Calendar
If you're not receiving our CE reminders via e-mail, please send your e-mail address to bellis@kcvma.com, and we'll be sure to get you on the list!
Speaker:
Dr Karen Kerr BA, BVSc (Hons)
Topics:
Alfaxan Training for Veterinarians and Technicians
Anesthesia is an ever evolving area of veterinary medicine. This CE dinner presentation will discuss the history, science, safety benefits, and use of alfaxalone as the newest anesthetic available to veterinary practices in the US.
Date:
Thursday, April 19th
Time:

Dinner & Registration: 6:30pm

Presentation: 7pm

Location:
Belvoir Winery
1325 Odd Fellows Rd
Liberty, MO, 64068
Map
CE:
1 Hour
Fee:
No fee to attend this event, but 

RSVP is required by Thursday, April 12th

. Current membership dues cover all CE.
Sponsor: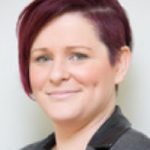 Dr. Kerr completed her veterinary studies at the University of Queensland, in her native Australia and proceeded to work in a variety of hospitals,including equine and mixed practices in Australia, New Zealand and the United States. During this time Karen developed an appreciation for the variety of approaches to veterinary medicine in different regions and with different species.
In early 2015, Karen accepted the position of Companion Animal Technical Services Veterinarian at Jurox in Australia. In this position she offered support and training to veterinarians and technicians throughout Australia and New Zealand in the use of Alfaxan and anesthesia more generally.
In May 2017, Karen took up a role as Technical Services Veterinarian for Jurox in the USA, where she continues to offer her knowledge and experience to enhance the practice of anesthesia by veterinarians and technicians.
Karen's interests in veterinary medicine include anesthesia, pharmacology, internal medicine and equine reproduction.
Speaker:
Robert Gribble DVM, CVPM
Topics:
Keeping your Pharmacy Revenue- One Injection at a Time: How many prescription requests have you received for injectable medications in the past 12 months?

• Protecting what's yours–the average clinic pharmacy accounts for 20-30% total revenue
• Strategies on pricing injectables
• Using best medicine to enhance client experience with convenience and improved compliance
• Strategies to compete against "big box" retailers and Amazon

Date:
Thursday May 17th, 2018
Time:

Dinner & Registration: 6:30pm

Presentation: 7pm

Location:
Rye Plaza
4646 JC Nichols Parkway
Kansas City, MO 64112
Map
CE:
TBD
Fee:
No fee to attend this event, but 

RSVP is required by May 14th

. Current membership dues cover all CE.
Sponsor:
Dr Gribble is a 1997 grad from LSU. He has been an associate veterinarian, a speaker, a consultant, and as a practice owner, a plumber, and electrician, a builder, a painter, a fence builder, an air conditioner repairman, and with his staff, a social worker, a psychiatrist, a parent and a lender over his 20 year career.
He earned his Certified Veterinary Practice Manager certification in 2011.
He has spoken at Western States Veterinary Conference in Vegas, the AAHA and AVMA conferences, and multiple State and Regional VMA meetings.
His specialty is simplicity and efficiency. He keeps practice simple which keeps it enjoyable to everyone, and this allows him to get the most production from every employee.
He watches his 13 year old son's baseball games almost year round, and watches his 15 year old daughter cheer every Friday night at Hallsville Bobcat football games and every Saturday you can find him watching his LSU tigers on the college gridiron. He spends the rest of his playing music and romancing his beautiful wife of 19 years, Missy.