Continuing Education Events & Calendar
If you're not receiving our CE reminders via e-mail, please send your e-mail address to bellis@kcvma.com, and we'll be sure to get you on the list!
Speaker:
Various
Topics:
Various
Date:
Sunday, February 25th, 2018
Time:

8:00 am to 3:00pm

Location:
Overland Park Convention Center
6000 College Blvd
Overland Park, KS 66211
Map
CE:
5 Hours KS/MO (Tentative)
About:

Come to Frostbite 2018 to hear our talented specialists speak! Enjoy lunch on us and create great connections with our wonderful sponsors. Agenda coming soon!

Sponsor:
 
Speaker:
Debbie Boone, BS, CCS, CVPM, Fear Free(sm) Certified
Topics:
Pharmacy, Profit or Problem? 4 mistakes you may be making.
Date:
Thursday, March 15th
Time:

Dinner & Registration: 6:30pm

Presentation: 7pm

Location:
K-State Olathe Campus
22201 W. Innovation Dr.
Olathe, KS
Map
CE:
1 Hour
Fee:
No fee to attend this event, but 

RSVP is required by March 12th

. Current membership dues cover all CE.
Sponsor: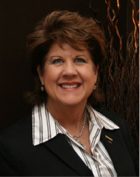 Debbie Boone is a self-professed "customer service geek and champion for animal health". She began her training in business management and the care of customers while growing up in her family's six restaurants. She laughingly jokes "her parents were firm believers in child labor" so she started working with the public at the ripe old age of twelve. A love of animals lead her to a degree in Animal Science from NC State University. To get her foot in the door to her dream job, she began her career in veterinary medicine as a part time receptionist in 1985. Her business, retail & hospitality background quickly moved her into the position of hospital administration. She managed AAHA accredited hospitals for 23 years. Her rather unique skill set includes experience with small animal, mixed animal, specialty, emergency and even shelter management. She is considered an expert in team communication and developing monthly paid wellness plans for veterinary practices.
Acknowledged as a leader in change implementation and employee engagement, her skills as a trainer & speaker have been utilized by most major animal health manufacturers to bring value added services to their customers. Debbie's style as a presenter is to bring real life stories to her students to educate and entertain leading to glowing reviews and a message that "sticks". She has been a speaker for the WVC, AAHA, Midwest and Atlantic Coast Veterinary Conferences and always fills the room. She has presented multiple webinars on NAVC's VetFolio. She is the instructor for Patterson Veterinary Supply's Communication and Customer Service class, training 9000+ team members. This one on one contact with so many staff members keeps her abreast of the daily challenges veterinary practices face and the creative and unique solutions they have found to overcome them.
Debbie's business, 2 Manage Vets Consulting, is focused on partnering with practices to develop extraordinary team communication skills thus enhancing patient care along with coaching best business practices to increase profits and practice value. Debbie was chosen as one the seven practice management consultants in the US and Canada to develop the "Veterinary Practice Management Essentials" checklist for VetPartners and Partners for Healthy Pets.
She is the co-author of "The Veterinarian's Guide to Healthy Pet Plans—How to Design and Implement Successful Preventive Care Plans" with Dr. Wendy Hauser. Her articles and insights have appeared in the VHMA newsletter, Firstline, DVM 360 online, Vet Team Brief, Trends, and many others. She is a member of the VHMA, AAHA, VetPartners and multiple veterinary business and management groups. She is holds a certificate in customer service (CCS) and is a CVPM. She serves on the AAHA LINC committee assigned with selecting the AAHA board. She is a member of the Board of Directors of VetPartners – the association of veterinary consultants. Debbie is also thrilled to be a member of the Fear Free(SM) Advisory board and Speakers Bureau and sees great potential for the future of Fear Free(SM) Certification. She is also Fear Free certified.
Her personal mission is to improve the health and life of animals through training veterinary teams to be purpose driven champions for their patients.
Her latest project is the development of a Veterinary Practice Management concentration through the College of Agriculture and Life Sciences at NC State University.
Speaker:
Dr Karen Kerr BA, BVSc (Hons)
Topics:
Alfaxan Training for Veterinarians and Technicians
Anesthesia is an ever evolving area of veterinary medicine. This CE dinner presentation will discuss the history, science, safety benefits, and use of alfaxalone as the newest anesthetic available to veterinary practices in the US.
Date:
Thursday, April 19th
Time:

Dinner & Registration: 6:30pm

Presentation: 7pm

Location:
Belvoir Winery
1325 Odd Fellows Rd
Liberty, MO, 64068
Map
CE:
1 Hour
Fee:
No fee to attend this event, but 

RSVP is required by April 16th

. Current membership dues cover all CE.
Sponsor: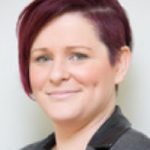 Dr. Kerr completed her veterinary studies at the University of Queensland, in her native Australia and proceeded to work in a variety of hospitals,including equine and mixed practices in Australia, New Zealand and the United States. During this time Karen developed an appreciation for the variety of approaches to veterinary medicine in different regions and with different species.
In early 2015, Karen accepted the position of Companion Animal Technical Services Veterinarian at Jurox in Australia. In this position she offered support and training to veterinarians and technicians throughout Australia and New Zealand in the use of Alfaxan and anesthesia more generally.
In May 2017, Karen took up a role as Technical Services Veterinarian for Jurox in the USA, where she continues to offer her knowledge and experience to enhance the practice of anesthesia by veterinarians and technicians.
Karen's interests in veterinary medicine include anesthesia, pharmacology, internal medicine and equine reproduction.